The Vietnam government issued the Vietnam electronic visa (e-visa) through 2 years. There are 40 countries have approved since February 1st 2017. The visitors must stay in Vietnam not over 30 days.
How to fill Electronic visa (E-visa) by online form?
The foreigners can stay in Vietnam not over 30 days by using the Vietnam E-visa. This visa have been released since February 01, 2017 by the Vietnam Immigration Department. The government of Vietnam opens a new legal to encourage many foreigners come to Vietnam. Vietnam want to join in the developing of integration all over the world.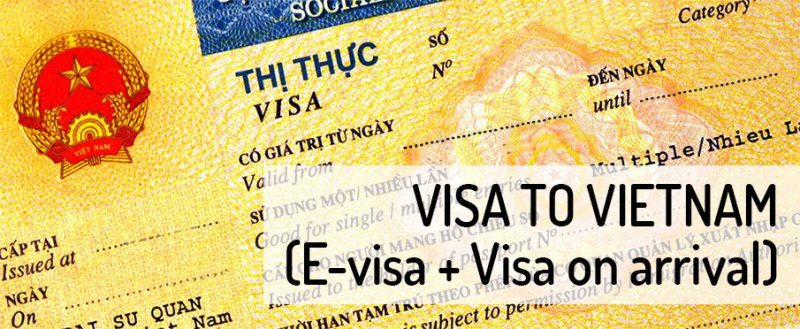 According the government Decree 07/2017/ND-CP since 25 Jan 2017 for the execution of E-visa. There are 40 countries can enter to Vietnam with E-visa and not over 30 days. In Vietnam, they can across 28 international border gates. The visitors have to pay for visa fee 25 USD during making online procedures.
There are the list of 40 nationalities can go to Vietnam by e-visa
United Kingdom, Luxembourg, Myanmar, Mongolia, Japan, Panama, Peru, Finland, France, Philippines, Romania, Spain, Sweden, China.
Uruguay, Venezuela, Norway, Slovakia, Azerbaijan, Argentina.
Armenia, Ireland, Poland, Belarus, Bulgaria, Brunei, South Korea. Germany, Chile, Colombia, Czech Republic, Cuba, Denmark, Timor Leste.
United States of America, Hungary, Greece, Italy, Kazakhstan, Russia.
Terms for being granted e-visa
Not falling into the cases of suspension from entry prescribed in Article 21 of Law on foreigners' entry into, exit from, transit through, residence in Vietnam.
Validity passport
Outside Vietnam foreigners
3 steps to complete e-visa:
Step 1: access website to finish information required
Scanning the data of passport with photograph and image
The registration code will appear when completed this step
Step 2: Paying 25 USD for visa fee.
Step 3: entering the registration code to check the result. Printing E-visa go to Vietnam If it approved.
Vietnam e-visa
Electronic visa is a great potential for travel agencies in Vietnam. It can be for the growth of economy in Vietnam and the integration process. Connecting business and people together, less of barriers to meet. The basic documents with many legal and benefits to submit. when compared with visa on arrival, it still a little bit trouble
Vietnam E-visa must apply for single entry and not over stay 30 days. Applying for visa on arrival, the foreigner can choose for long-term visa or multiple entry visa.
The Immigration Department of Vietnam will collect the E-visa fee by electronic payment. The fee will not refund if you are not approve.
The processed to get E-visa is 3 business days. Applying Visa on arrival, you wait for one or two days, 4 to 8 hours or about 30 minutes to take the approval letter.
Sometime, the links can be slow by overloaded access
You have to determine your place to arrive such as airport, border crossings before coming. You can not change the arrival after applying for E-visa.
In Brief
To encourage the foreigners travel to Vietnam. The government of Vietnam issued difference new regulations like Visa-on-arrival or e-visa to attract more visitors. It decreases the prices and complicated documents when landing to Vietnam. Recently day, the most popular is Vietnam visa on arrival. This is a good idea to enter Vietnam with many convenience like completing simple, saving time and cost, apply online.