Riding a motorbike in Vietnam for the inexperienced will be a daunting task! Let's scroll down for some tips to survive through the traffic madness of Vietnam. 
Due to their affordable prices and abilities to "weave" through heavy traffic, motorbikes appear in dense frequency in every corner of the country and become the main means of transport of Vietnamese people. 
But is riding a motorbike in Vietnam as easy as it looks? After all, all you need is to stay behind the steering wheel and step on some pedals! But it can easily become a horror movie scene if you ignore these crucial surviving steps for motorbike drivers. Let's start our lesson!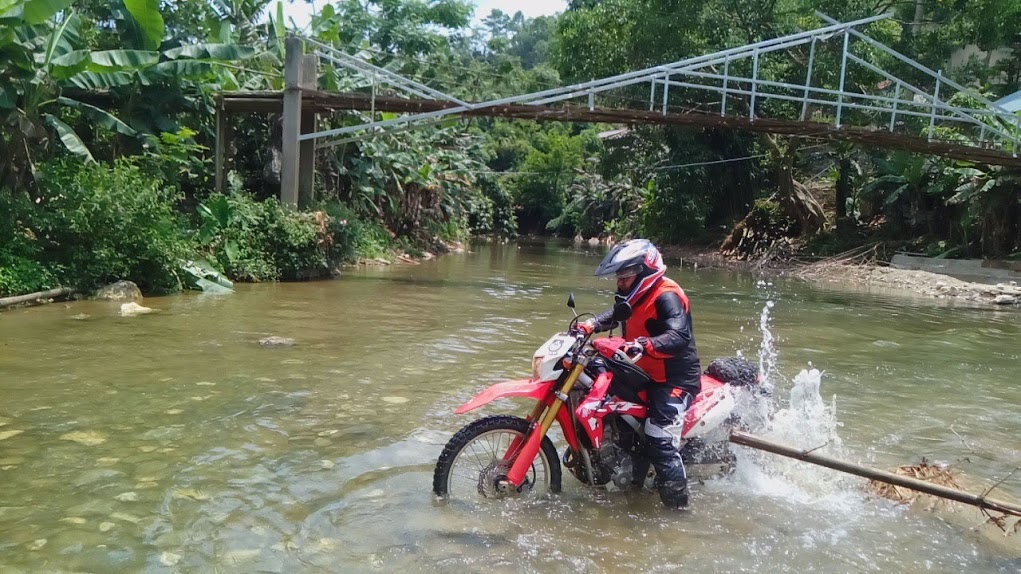 For those who are ready to take on some motorcycle tours in Vietnam, these handy vehicles are certain to be the best "sidekick" on the mission of conquering the most amazing and off-beat routes in this beautiful S-shaped country.
Owning a Vietnamese license is a must to drive legally in Vietnam
However, riding a motorbike in Vietnam can be the most frightening experience of your life, especially for those who are so familiar with the comfort of their cars. Let's learn some basic rules for motorcyclists to drive like a local!
First and foremost, foreigners who wish to drive a motorbike in Vietnam are required to present an international driver's license as well as a national one. For motorbikes under 50cc, a driver's license is not compulsory but its size isn't appropriate for travel purposes.
In order to obtain a Vietnamese driver's license, all you need to do is to bring with you your valid license from your home country to licensing authorities in Hanoi or Ho Chi Minh. Keep in mind that the lack of a national license is likely to cause you some trouble with the authority since you're considered driving motorbikes illegally.
Which is better: Renting or Purchasing a motorcycle?
Go for a reputable bike rental brands to ensure your safety!
This decision should be made based on your purposes and budget. 
If you only decide to stay in Vietnam for a short-time traveling trip, buying a bike is not necessary as it's not only a waste of money but the paperwork also consumes a considerable amount of your time. That leaves the only suitable option – renting a bike. 
Don't just go straight to any cheap bike rental brands only to save a couple of dollars! It's a matter of life and death. Put your faith in reputable rental companies to get the best vehicle for your Vietnam motorbike tours. 
A good suggestion for good motorbike rental in Vietnam is BM Travel Adventure, which is located at No.36, Duy Tan Street, Cau Giay District, Hanoi. Here you can find out a lot of high-quality motorcycles for your off-road trip. What's more, if you take any services here, renting a motorbike or taking a tour, the company will help to convert your driving license into an international one.   
I can't emphasize enough on the importance of this! Riding a motorbike in Vietnam, which can either become the most memorable experience of your life or make you end up crying in a hospital's ward, all come down to how well-maintained and user-friendly your vehicle is! 
If you still insist on hiring a motorbike with continuous breakdowns which cost you hundreds of dollars to fix and all the extra fuss, be my guest!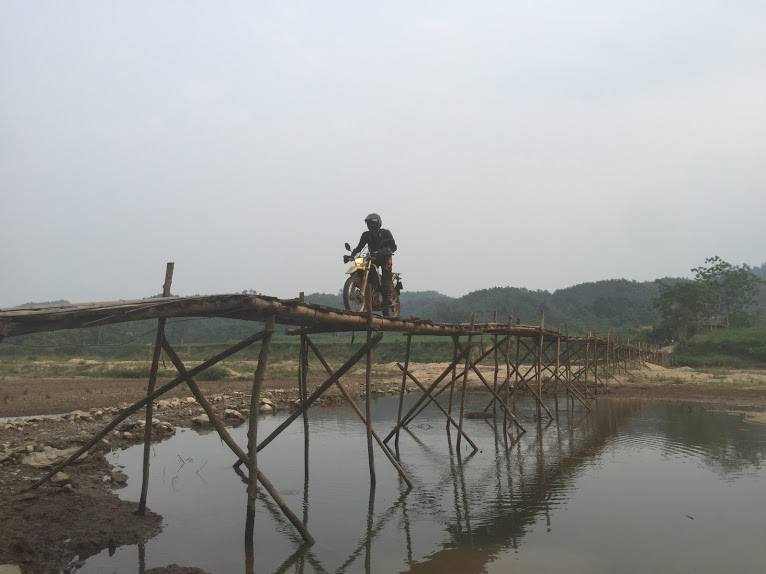 A motorbike ranging from 110cc to 125cc is perfect to travel at ease through the country. For adventurous drivers who are keen on discovering mountainous roads and off-beaten tracks, a stronger and more durable vehicle is advisable.
Nevertheless, if you intend to travel around the streets in Vietnam, a too-powerful bike can be a disadvantage due to the high frequencies of traffic congestion here. Besides, the speed limit is quite low, at 40 km/hour, in most cities. Also choose which kinds of motorbikes suit you and your purposes best – automatic, semi-automatic or manual. 
Don't let me remind you about THIS ever again! Go for famous motorbike brands like Honda or Yamaha in case of a breakdown to receive the best treatment and reasonable prices. Don't you want to get robbed of every penny you have just because of a bike?! I guess not!
How Safe For You To Drive In Vietnam?
Narrow, bumpy roads with poor conditions and crazily wild traffic are "specialties" of Vietnam. Since well-developed highways only allow cars and trucks, motorbikes are commonly used in this spider's web of streets. 
Heavy traffic jams during peak hours in Vietnam
Both sides of the streets are crowded with shops and food vendors so pay full attention while driving. 
The traffic is often chaotic at rush hours in every big city of Vietnam like Hanoi and Ho Chi Minh. Thus, don't hesitate to use the horn, especially on winding mountain roads and bends with limited vision to signal your arrival to the oncoming vehicles.
For first-time drivers, riding a motorbike in Vietnam can be compared to a thrilling game with unexpected twists. But as the traffic speed in Hanoi or Ho Chi Minh is quite low because of traffic congestions, you'll feel pretty safe when practising your driving skills. 
Beware of the unpredictable weather! Check out the weather forecast before starting your motorbike trips since heavy rain can pose serious threats to your safety. 
Thief is also another thing you should watch out for in crowded cities. Remember to lock your bike securely at all times unless you want to spend all your traveling money on compensating for the lost bike.
What Are The Best Vietnam Motorbike Routes?
There are plenty of beautiful destinations in Vietnam that you can reach with your motorbike. Here are some suggestions for the best motorbike routes!
Mesmerizing views of nature from Ha Giang Loop
Main popular route
This one is perfect for those who are fond of traveling at ease on well-preserved and well-developed streets through famous tourist destinations on the east coast of Vietnam such as Da Nang, Hue, or Hanoi. 
Off-beaten-track route
This one leads you to discover the breathtaking natural sceneries of the country's western border. If you're a nature lover who is longing for a peaceful precious time away from the hustle and bustle, this route is a win-win!
Adventure route
If you have some adventurous blood running through your veins, why not give this route a try? Often known as the well-known Ha Giang Loop, you are expected to drive from Ha Giang to the north and back. Winding mountain tracks with unexpected curves and bends will surely give you the excitement and thrill you're looking for!
Final Words
After all, riding a motorbike in Vietnam doesn't sound that difficult and scary, does it? Remember to follow these tips and you'll have the most unforgettable motorbike experience of your life!