If you are dessert-lovers, don't miss this because it brings the good taste for you to try when you are stay in Saigon.
There are many food in Vietnam from basic to sophisticated. The basic food are Banh Mi with ham, paste and bread, the complex things are Pho with the gravy stew by beef bone and many herbal. Chuoi Nuong are the desserts food with basic steps to make. It placed in the list of 20 street food have to try when travel to Vietnam.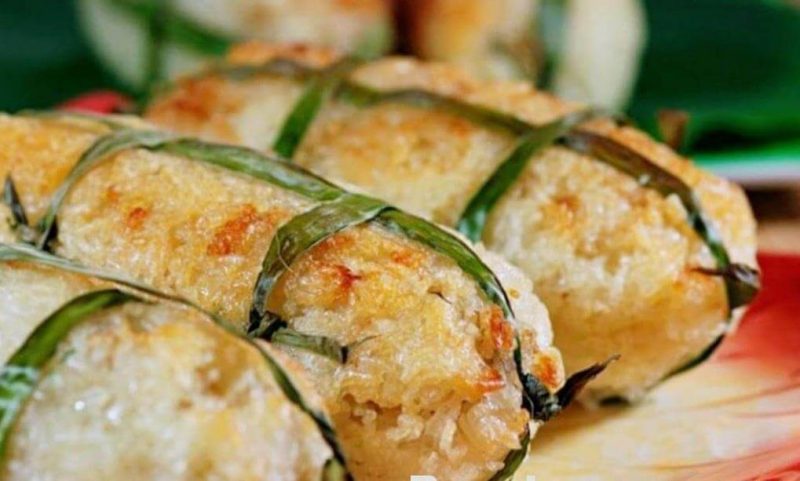 The materials to make Chuoi Nuong
There are three main materials to make Chuoi Nuong are glutinous rice, coconut milk and banana. Difference regions with difference way to make Chuoi Nuong but I will tell with you the style they do Chuoi Nuong in Sai Gon. Steamed the glutinous rice, crush the banana then combine two of it and cover it on banana then grill it on the stove. To avoid the burnt, the owner will cover it with the banana leaf to increase the smell of banana. The style of made come from Mekong Delta because there are thousand banana trees here so they do many dishes with banana. Like banana oil, banana cake, banana candy, banana milk, etc. all of things by banana.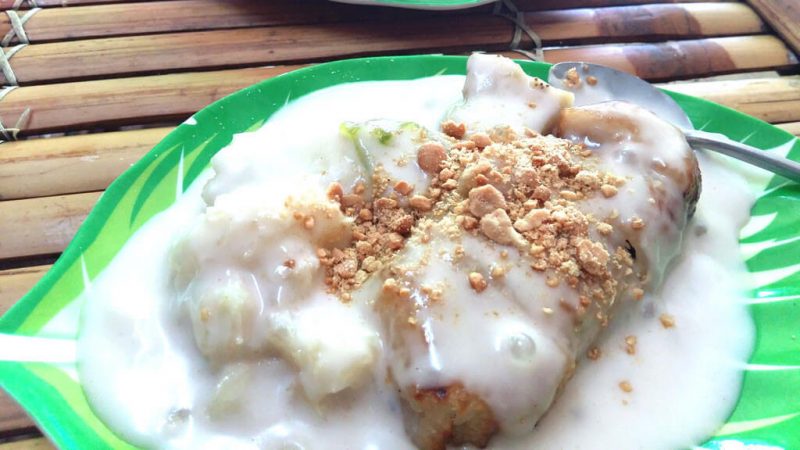 When you order Chuoi Nuong, they will serve it by cut the Chuoi Nuong Cake into small piece then souse the coconut milk on it to increase the smell of it. Putting a little bit crushed peanut. You should eat it right now during it hot.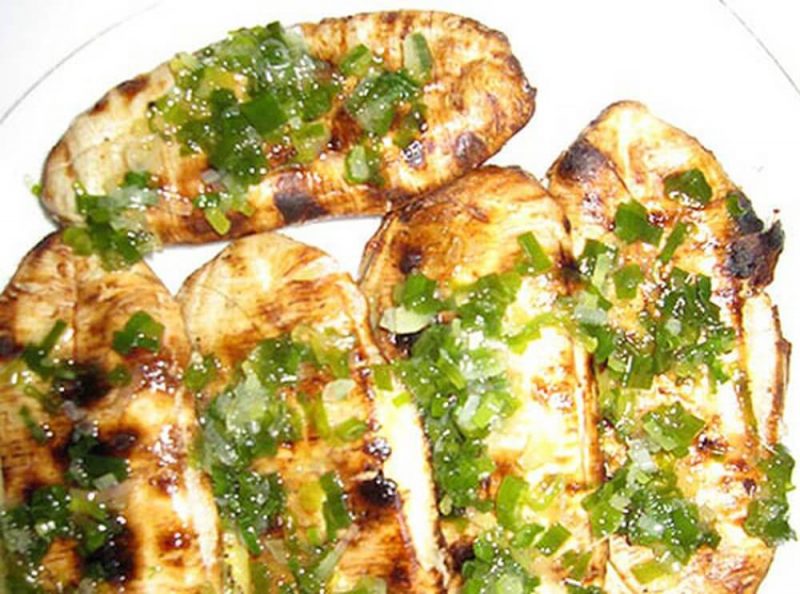 Raw banana BBQ
Moreover, if you don't like to eat Chuoi Nuong Cake. you can eat grilled raw banana and spouse the oil of green onion. The smell of it will make you wake up, it very special. As for the taste, it has a sweet of banana and a little bit salt of green onion oil. In addition, there are many ways to make Chuoi Nuong in Saigon, but the main ingredients are banana so they add another topping like jelly, banana oil, sesame or something to increase the smell of Chuoi Nuong. Be aware, the coconut milk are so sweet, if you hate sweet don't add it more, take a little bit to understand the taste.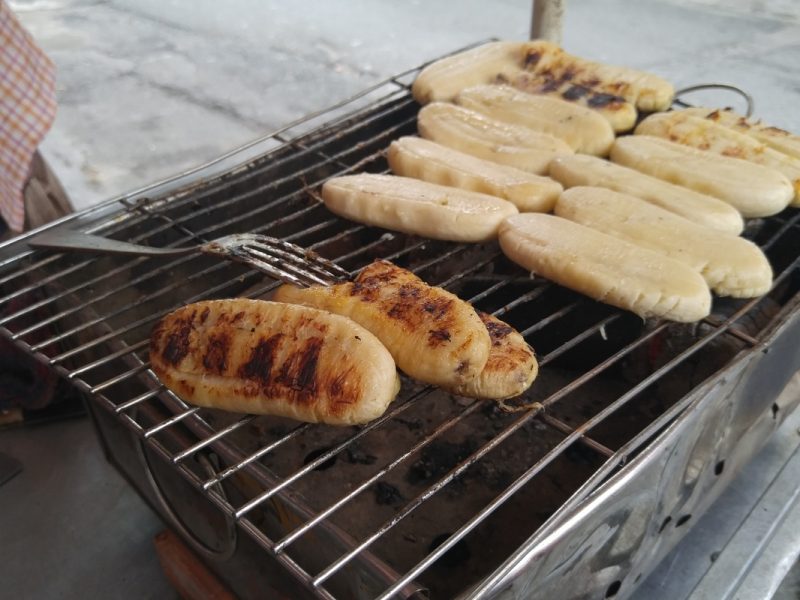 The grilled banana can be found any place in Vietnam. However, to enjoy the best taste, you have to eat Chuoi Nuong on South Vietnam like Saigon, Mekong Delta like Can Tho, Ben Tre, My Tho. Some places can make the best coconut milk that are one of the best factor make the Chuoi Nuong become one of the best dessert in Vietnam.
Best place to eat Grilled banana in Saigon
Chuoi Nuong 378
378 Vo Van Tan, District 3, HCMC
7 AM to 9 PM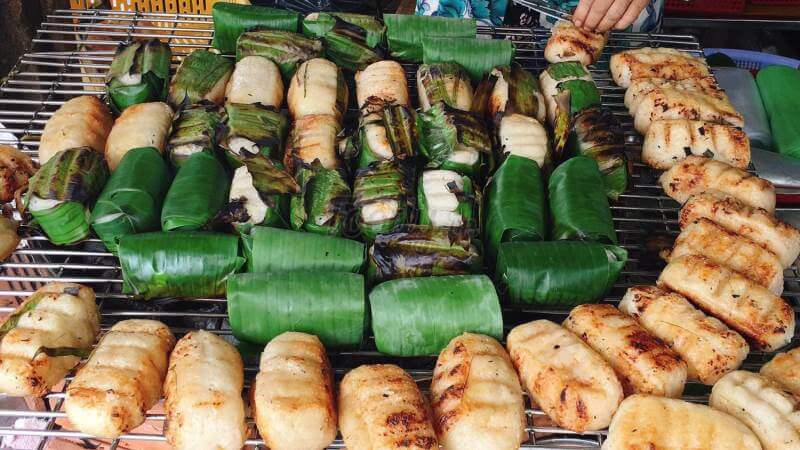 Chuoi Nuong Ut Lua
115 Phan Dang Luu, Phu Nhuan DIstrict, HCMC
20 years of experienced
Chuoi Nuong 122
122 Tran Dinh Xu, District 1, HCMC
2:30 PM to 7 PM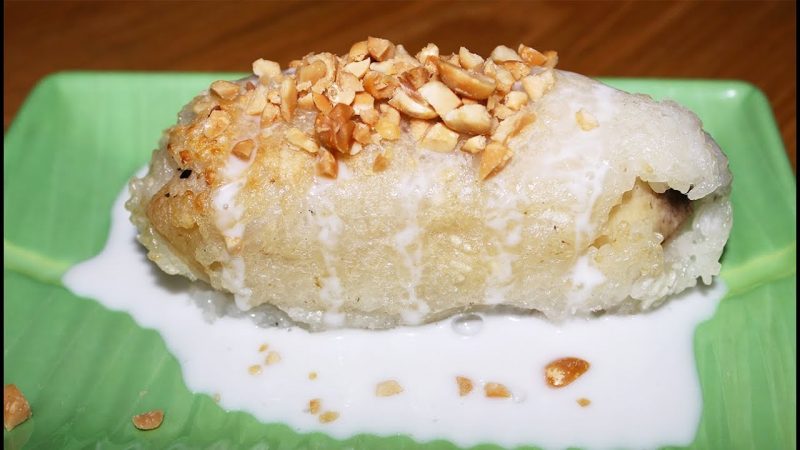 However, you can eat Grilled banana with many food stall around the street, it's very convenient. Almost the local people eat on the food stall and rarely go to the grilled banana store like this. You can find the many food stalls after lunch because Vietnamese people often want to eat dessert in the afternoon to get fresh.
The way to eat Grilled bananas
Before biting on Chuoi Nuong, you should know it so hot. But don't forget to blow it to decrease the hot. Eating Chuoi Nuong during it hot will make you feel so good by the taste of banana mix with ingredients. Don't worry more about the coconut milk so sweet because the main character so tasteless. The tasteless mix with the sweet of coconut milk, sesame or peanuts are the best combination. Let your taste bud enjoy the sweet of coconut milk and smell of banana and sticky rice.